Want to visit Africa?
Study Abroad in Kenya with TBI's
Origins Field School.
Open to all majors

Study paleoanthropology, archaeology, vertebrate paleontology, geology, and ecology

Programs available for Spring, Fall, and Summer terms

Explore the Birthplace of Humanity!
Do you have an interest in science and the world around you? Would you like to visit one of the most remote and interesting parts of Africa? The Turkana Basin Institute (TBI) offers, through Stony Brook University, a remarkable educational opportunity: the Origins Field School. You can explore the paleontology, archaeology, and ancient environment of the Lake Turkana Basin, in East Africa's Rift Valley, made famous by the Leakey family and their colleagues for five decades of groundbreaking research into the origins of humankind.
The Origins Field School is offered as two distinct yet integrative programs: the Semester Abroad program, offered in both the fall and spring, and the Summer Program. You can attend either or both, as the material covered is complementary rather than duplicative. Each offers the academic adventure of a lifetime as you earn upper-level credits studying at TBI's state-of-the-art campuses in northern Kenya.
Please contact me with more information:
Instructors are top scientists in their field, and work closely with all students.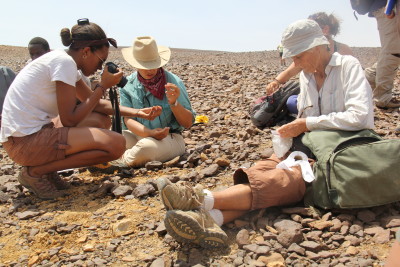 Studying abroad in the world-famous Turkana Basin looks great your CV/resume, and appeals to potential employers and graduate schools alike.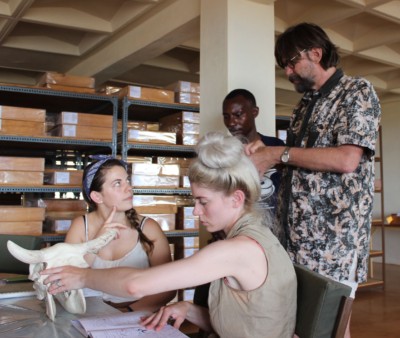 Explore and learn in the very place that the Leakey family and their colleagues made, and continue to make, unprecedented discoveries into our very origins.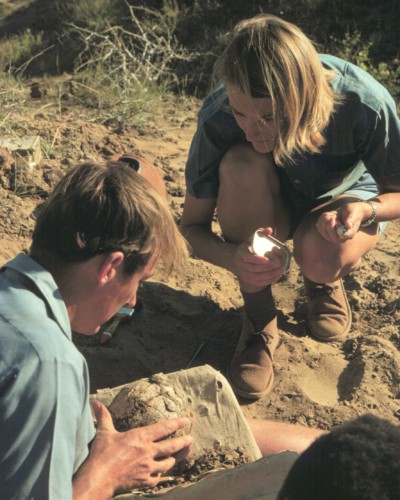 Experience a fantastic array of East African wildlife during your days spent at the world-renowned Mpala Research Center. It's common to see elephant, giraffe, zebra, rhino, wild dogs, big cats, and more.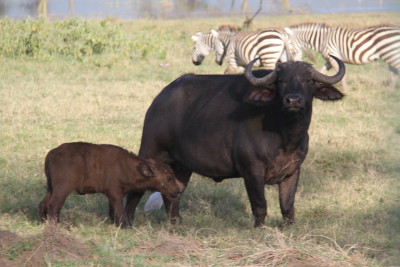 Get hands-on experience in finding, excavating, and collecting fossils and artifacts in one of the most scientifically important locations on the planet.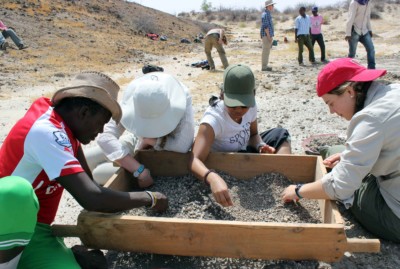 Expand your horizons by experiencing the amazing diversity of cultures in Kenya.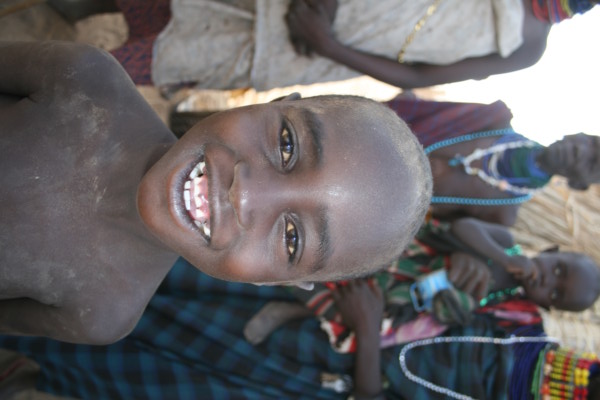 Studying in the Turkana Basin is very affordable, often comparable in cost to a similar term at your regular school.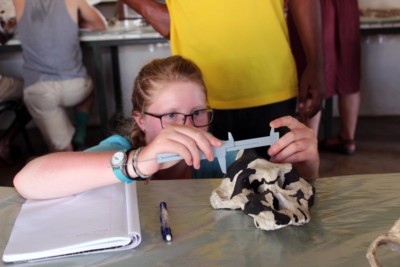 Forge lifelong friendships and make excellent professional contacts.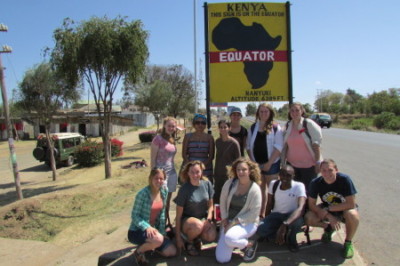 Get in touch with your roots! Visit the birthplace of the human species.
Enjoy a healthy lifestyle, eating freshly prepared food made from scratch, and getting lots of exercise and unlimited fresh air and sunshine!
Now accepting applications for Spring 2017
Dates for the Spring Program are January 17th to April 3rd
Earn 15 upper-division credits
Open to all majors
Now accepting applications for Summer 2017
Dates for the summer program will be announced soon
Earn 9 upper-division credits
Open to all majors
Check out this video of the Origins Field School experience produced by award-winning documentary filmmakers Ciara Byrne and Kim MacQuarrie: